On this page ...
This page is specifically for family and friends who are interested in me and my new live in the USA. See also the page with maps.

October 26th, 2003, I moved to the US. Below you will find a list of things I did, encounters I had, pictures, people, etc.

It will not be super detailed, but it will give you an idea ...
By the way: More pictures I made can be found at DevianArt.
So how did it come this far?
Well, I have been visiting family in the US for about 7 years now, and each time had the urge to stay.
However, I had a good job and career at Ericsson in the Netherlands, and that's something you can't just give up.
Second of all, I was involved with my girl friend who didn't want to move to the US.
And finally; I didn't have a job in the US.
Finally, in 2003, my uncle made me a job offer which I could not refuse.
My relationship with Esther ended earlier that year.
And work at Ericsson wasn't that appealing anymore.
Naturally there where some factors that "helped". Like the nit-picking rules in Holland, the very limited space, etc.
So finally I left at the 26th of October.
I took with me; 2 suitcases and 1 carry-on.
I shipped 9 boxes by mail.
The first to months I stayed with my aunt and uncle: Mieke and Gottfried (thanks for having me!). I lived right out of my suitcases: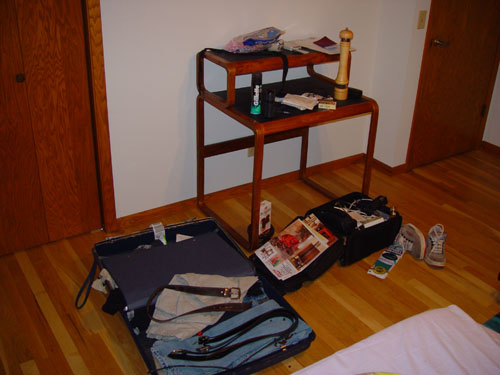 Suitcase no.1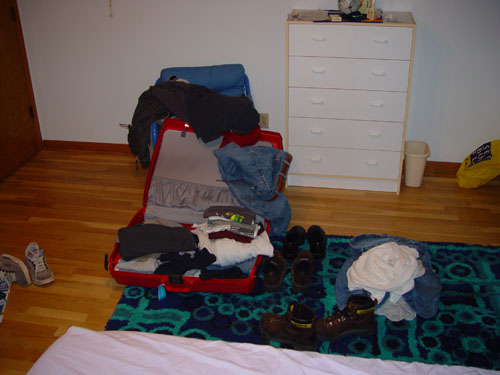 Suitcase no.2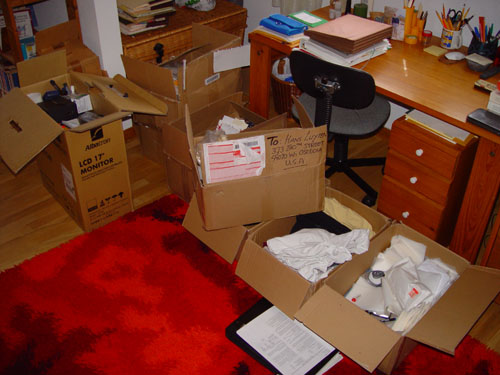 The 9 boxes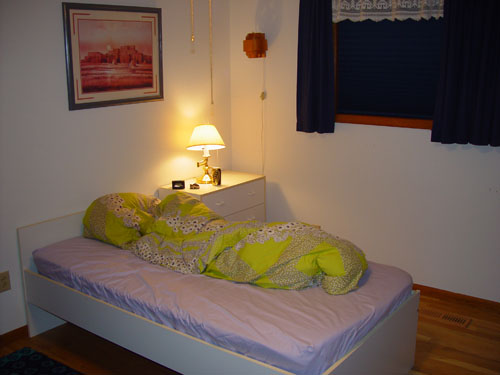 My (messy) bed
Look pretty messy, but it worked just fine.
Thank God for the very nice people that helped me out there:
Thanks for being there for me!
Go to Top of this page or go to "My new home"