On this page ...
What brand of DVDRom do I have in my Yamakawa ?

The DVD mechanism in a Yamakawa is an almost regular IDE DVDRom player, as seen in a regular PC. Actually, I not sure if they still do, but Yamakawa/Raite used to sell PC-DVD-Rom players as well !
So you would like to know what brand DVD-Rom drive is build into your Yamakawa ?

* Note that this trick is not working with firmwares 4x and newer.

Tip: consider visiting the Yamakawa DVD group at Yahoo groups!
Before you start ...
Try this (with no disc inserted in the player) to see which type ;
"SETUP" - "SLOW" - "SKIP LEFT" - "4"
If you're not sure which keys on the remote you should use then take a look at the deatils found on the Remote Control page.
My Yamakawa 715 produced this as an answer: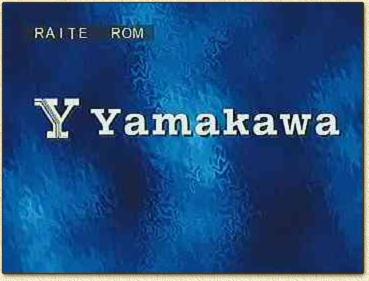 Some models have an Hitachi GD-2500, which is a regular - regiocode free - PC IDE DVDRom drive. Other drives spotted are: RAITE RDR-105, HITACHI GD2500, Panasonic 8584 and PHILIPS PCA424D.