Page Overview
Take a look at the HTML/Web-design pages for more details and tips and tricks!

I developed the nabigation menu myself, using iframes. Unfortunally, browsers like the ones in a PocketPCn cannot display iframes.
I created the hitcounter myself, PHP and a MySQL database at LinkUp.

I most of the time use these wonderful tools:


HTML/Javascript: MacroMedia DreamWeaver 7
About the Author of this website
What would this page be without a picture of me,... it's an old picture anyway ...

| | |
| --- | --- |
| First names | Hans |
| Surname | Luijten |
| Title | Drs. |
| Place of birth | Breda, The Netherlands |
| | |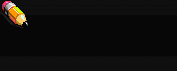 Put your hand on a hot stove for a minute, and it seems like an hour.
Sit with a pretty girl for an hour, and it seems like a minute. That's relativity.
- Albert Einstein


Imagination is more important than knowledge,
for knowledge is limited while imagination embraces the entire world.
- Albert Einstein
Only two things are infinite, the universe and human stupidity, and I'm not sure about the former.
- Albert Einstein